When word spread here in Melbourne that a local campus was on the horizon, the excitement was palpable.
From my point of view, incredible in-person experiences are something that Canva excels at creating for our teams. Personally, these experiences help me to feel more connected, and deeply enhance my sense of belonging. So it's no surprise that one of the things I enjoy the most about my job is connecting with other Canvanauts for some quality face-to-face time. When I'm craving that in-person connection — nothing beats it.
And I'm not alone. When I asked our Melbourne team what they love most about our new campus, the responses were centred more around the human connection our campus facilitates, than the actual physical space - albeit amazing. Having said that, the campus is incredible and I feel truly grateful to have it.
I looooove that we're a community of all the different teams and specialisations — so special to have such a welcoming social community to be able to build connections with such a diverse mix of peeps!!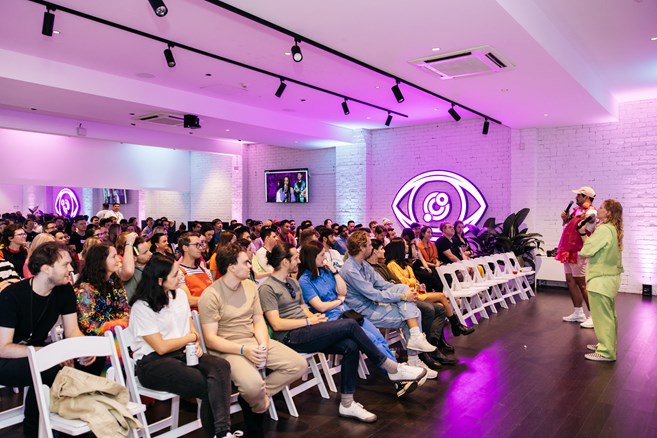 So what's our new campus actually like?
It's got lots of beautiful natural light, fantastic end-of-trip facilities, and an incredible Vibe Lead (soon to be Vibe team) to keep the good times rolling and help take care of us. We have a huge Town Hall for Canva celebrations and the old, former carpark has been turned into a herb garden for our kitchen. Plus there are plenty of snacks and drinks, as well as brekkie and lunch - we're talking seriously, seriously good food (currently 3-4 days a week). There's a carers' room, custom spaces for solo work or collaboration, art by local artists, plus plants galore.
It's nice that Canva is able to reach out to the local community/businesses as well - most of the artwork in the building was sourced from the local galleries.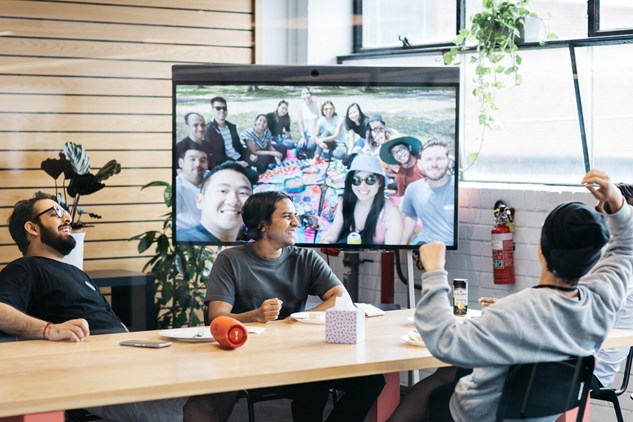 But as amazing as our new facilities are, I wouldn't trade my time in our co-working space.
Not even the wilted plants when we forgot to water them (again!), the jostling for monitors when we started to outgrow the space, or the dodgy cups of stale tea left on desks by Mr Nobody (ok, maybe I'd pass on the stale cups of tea). The absence of a dedicated team to look after us meant that we had to pitch in and make things happen for ourselves. We got to know each other quickly and built strong camaraderie across teams — in a way that might not have happened so quickly. Our time in the co-working space laid an amazing foundation for our Melbourne community.
I love that in a smaller office you have a lot of incidental meetings, whether at lunch or coffee and that might be with anyone - from a fresh grad in their first week, to a senior leader in the business.
The choice is in our hands.
At Canva, there isn't a set number of days I have to be in the office. Because let's face it, sometimes working from home is just a vibe. Being empowered to decide when I will work from our new campus means I can determine what I need to thrive — both in my work and my personal life. That agency and understanding is something I deeply value.
It's been amazing to be part of Canva's Melbourne journey so far and I can't wait to see what the future holds.
- Dani Brodie, Talent Brand Partner