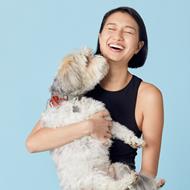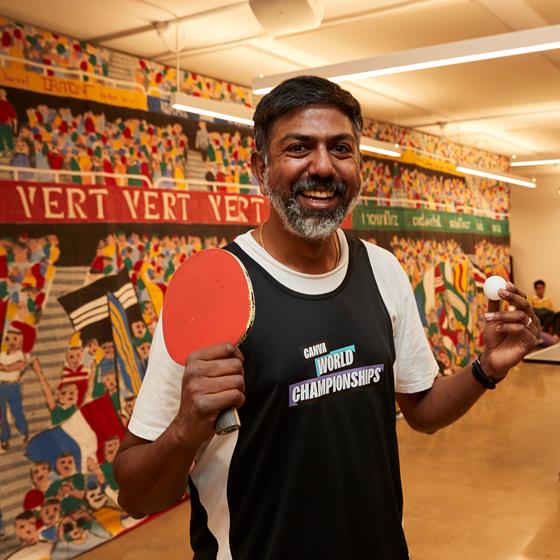 Canva life
Sometimes the chance comes along to be part of something truly special. With opportunity at every corner, we offer both growth and impact. Be empowered to do the best work of your life at Canva.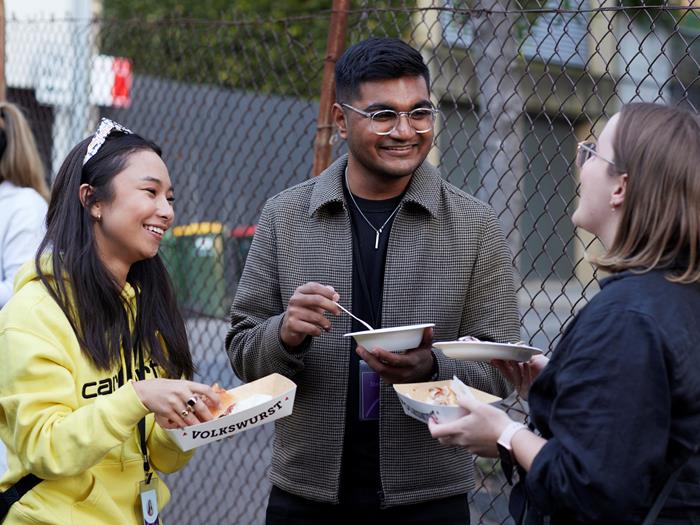 Your contribution
We're driven by our simple 2 step plan: to become one of the most valuable companies in the world and to do the most good we can. And with the vast majority of our founders' equity (almost 30% of Canva) donated directly to the Canva Foundation, you'll contribute to one of our leading values - be a force for good - every day.
Canva's values
No matter what your role is, where you're based, or what your goals are, our values act as a universal guide to empower you to do the best work of your life at Canva. 
Be a Good Human
Respect, kindness and open minds drive this value. We appreciate and accept everyone for who they are, as they are. This counts for you too!
Be a Force For Good
You want to make Canva and the world a better place through positive actions. 
Set Crazy Big Goals 
If you like to dream big, and take on challenges that both scare and excite you, you'll love uniting with a team to achieve a common goal.
Empower Others 
Learning to share your lego is key to the Canva experience. Change is constant, so we all need to be able to adapt, pass on our knowledge, and learn new skills.
Pursue Excellence
Leading by example and maintaining a high bar is how you can pursue excellence at Canva. 
Make Complex Things Simple
You aim for the most simple, intuitive and effective solution to any problem.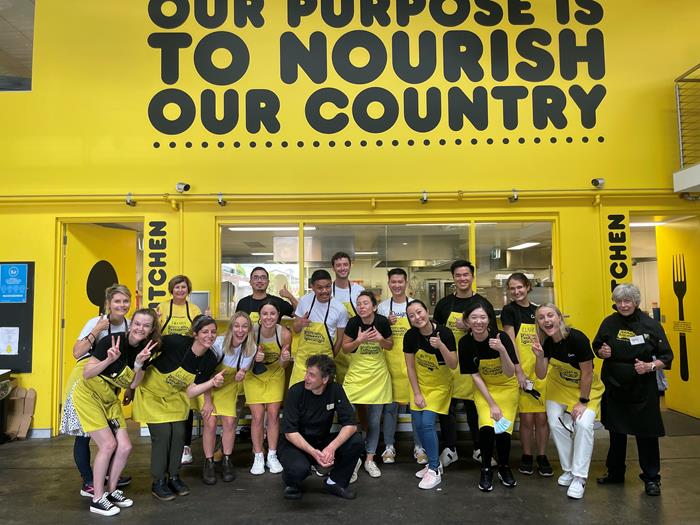 A force for good
Our simple 2-step plan means that everyone who is contributing to Canva's success in Step 1 (Become one of the most valuable companies in the world) is able to feel pride in their contribution to Step 2.
Every time a new subscription is purchased, a new t-shirt is printed, a new team signs up for Canva, our community is directly contributing to Step 1 and Step 2. Every time someone joins Canva, or launches a product, or achieves a goal — their work is contributing to both Step 1 and Step 2.
But being a force for good at Canva goes beyond that. 
In 2019, we joined Pledge 1% — a global initiative where companies give 1% of their profit, equity, product, or time back to their communities.
We donate our product. We're excited to see over 250,000 nonprofits using Canva's premium platform for free and more than 130,000 schools across the world using Canva for Education.
Through the Canva Foundation, we donate our profit and equity as part of our mission to empower every human to create a safe, free and happy life for themselves. Read more here.
We actively encourage every Canvanaut to use their three days of paid Force For Good volunteer leave each year, to support causes close to their heart. We also have a Gift Matching Program for our team to support causes they care about.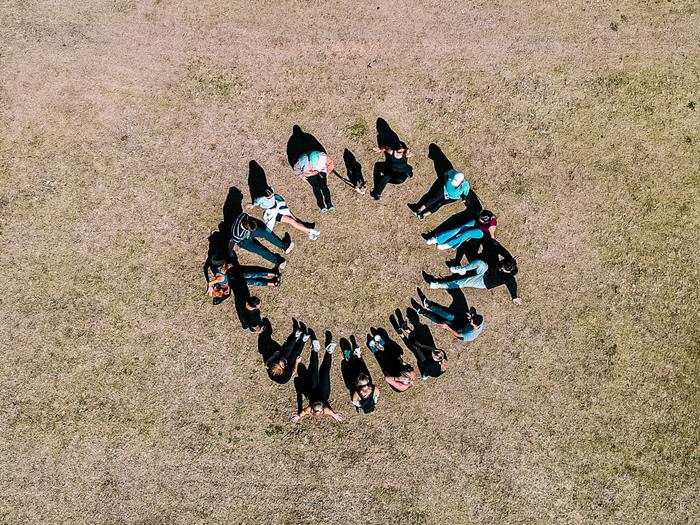 Sustainability
We also care deeply about our planet.
In 2022, we outlined our vision for going 'beyond Net Zero'.
Our global operations and print services emissions are 100% offset by verified, nature-based carbon credits. And through our One Print, One Tree initiative, we've committed to planting a tree for every print order placed with Canva. We've planted more than 1 million trees to date and there will be over 3.5 million trees planted through accredited reforestation schemes by the end of 2022.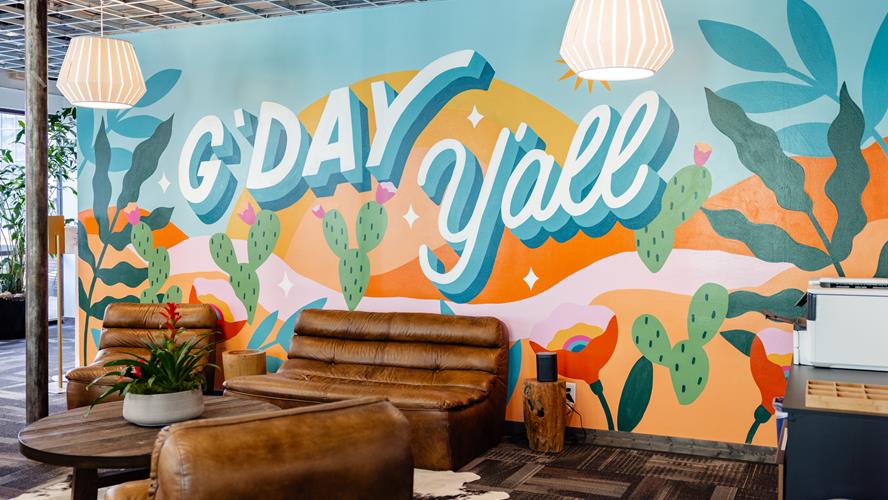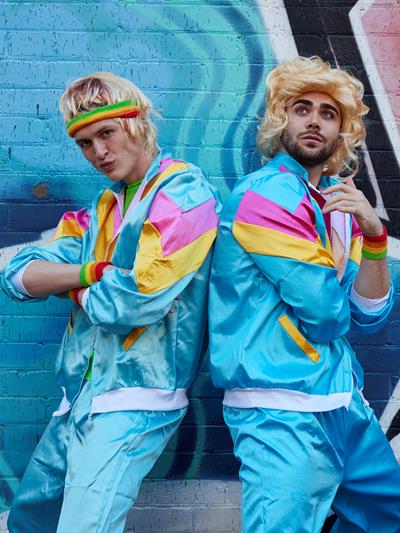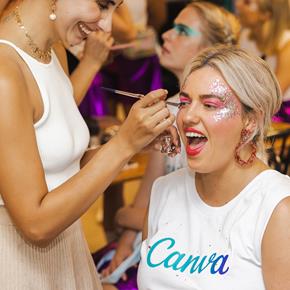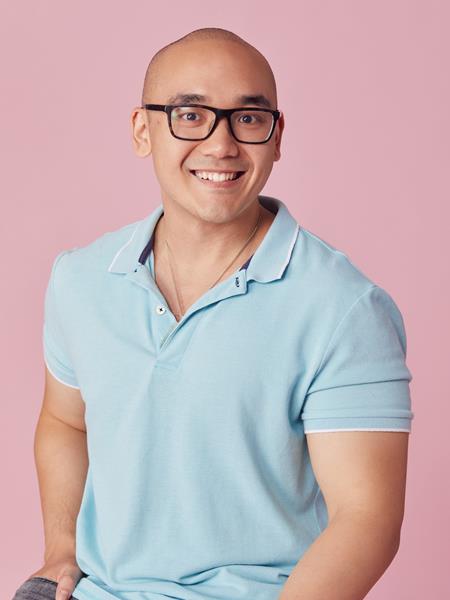 Everyone I work with is excited to be here and engaged with their work everyday.

It's a rewarding and motivating experience to work alongside them. It's also amazing to work on a team with the goal of expanding the outreach of Canva globally, and it's inspiring to be able to see it happen season-to-season.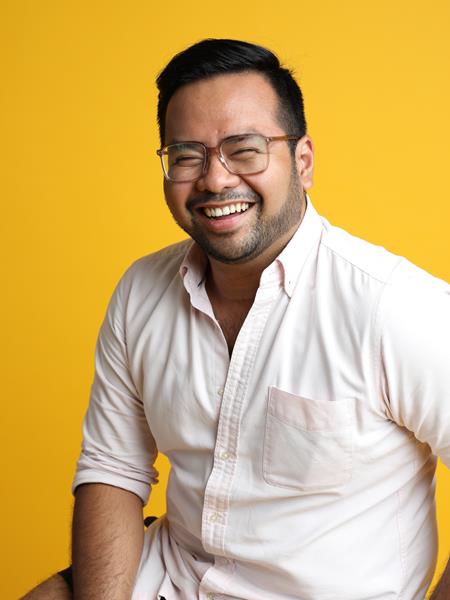 The most surprisingly delightful thing about working at Canva is how we can be as we are and be empowered at the same time.

We are empowered to grow and learn, empowered to do the most good we can, and empowered to radiate kindness to ourselves and to everyone around us.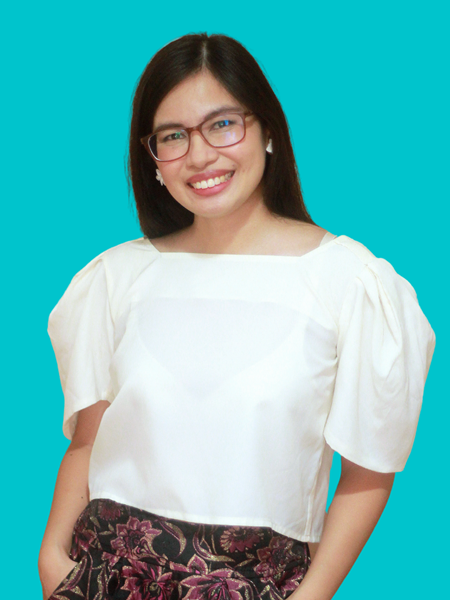 Canva supports holistic growth for its employees—from actual career growth to wellness and even mental health.

I'm so lucky to be working with a very supportive and collaborative team that's open to feedback.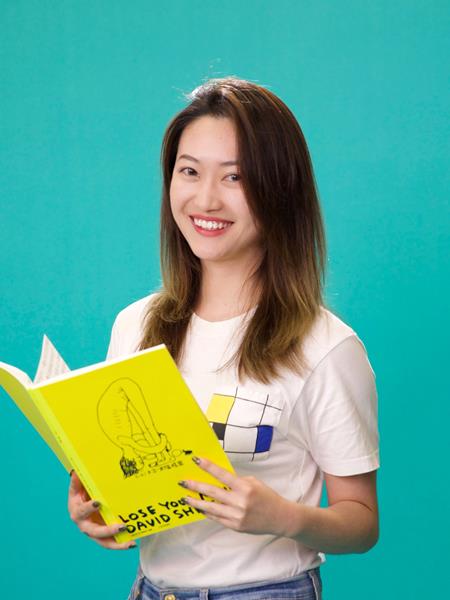 I'm on this journey to empower the world to design and create meaningful impact to our community.

Every time I spot Canva designs unexpectedly from a street shop or social media, it feels so real that I'm on this journey to empower the world to design and create meaningful impact to our community.