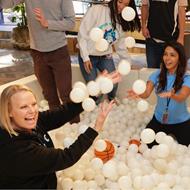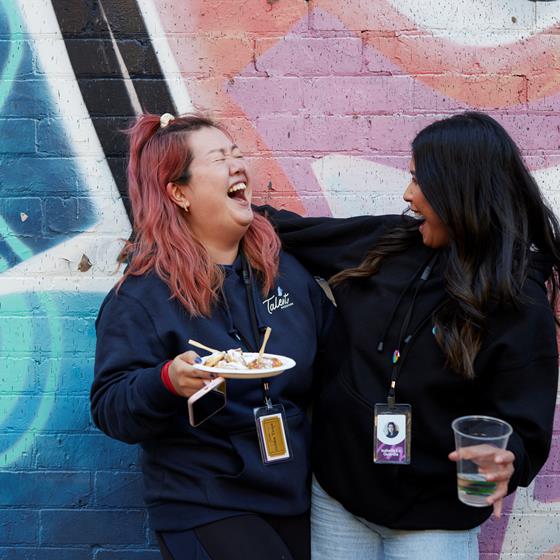 Belong at Canva
More than just a seat at the table.
Belonging
"To me, a celebration of diversity means we feel like a safe haven where diversity is truly celebrated in all its forms." - Melanie Perkins, she/her
We believe that when everyone feels valued and ​included, you do the best work of your life - and we can ​achieve our mission to empower the world to design. Each Canvanaut has a unique identity and lived experience, and contributes their talents and skills to our mission. We invite every Canvanaut to get involved with creating a workplace where everyone feels that they truly belong.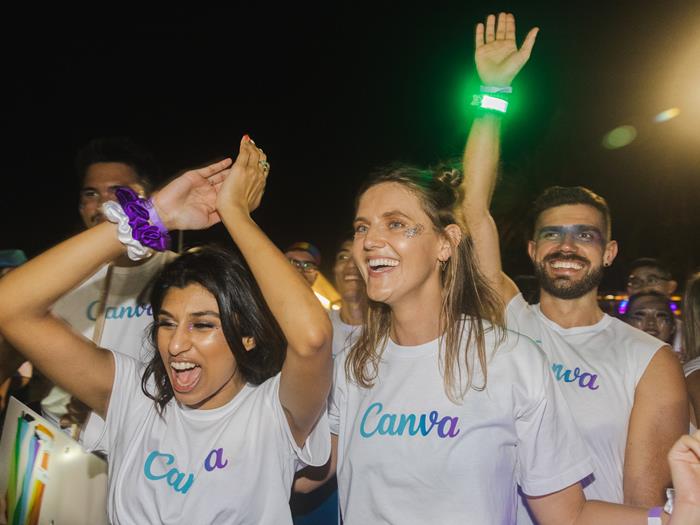 Canva Collectives
Canva Collectives are Canvanaut-led spaces for underrepresented or underserved groups and their allies to come together and connect. We do this across all locations globally, based on shared backgrounds or experiences.
These groups are designed to enhance a sense of community and belonging for Canvanauts with shared identities and empower them to be consulted by our People team on important matters for their community. We recently launched Women @ Canva and Pride @ Canva Collectives and we look forward to launching more of these groups soon.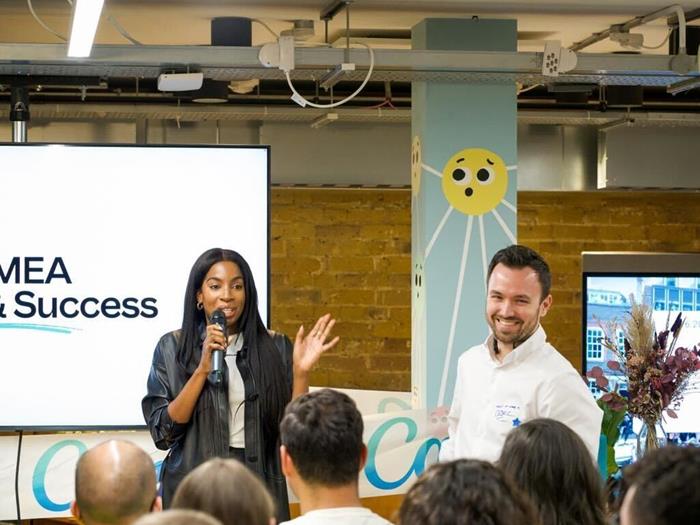 Women @ Canva
A space to celebrate achievements, drive gender equality and support women to flourish personally and professionally.
The purpose of Women @ Canva is creating a culture of inclusion that inspires and empowers women with the tools and support needed to thrive in their careers, and shape the future of the Canva experience.
"Having the safe space and opportunity to freely contribute as a Filipino woman has empowered me to be more confident with my work." - Cy Lagamson, she/her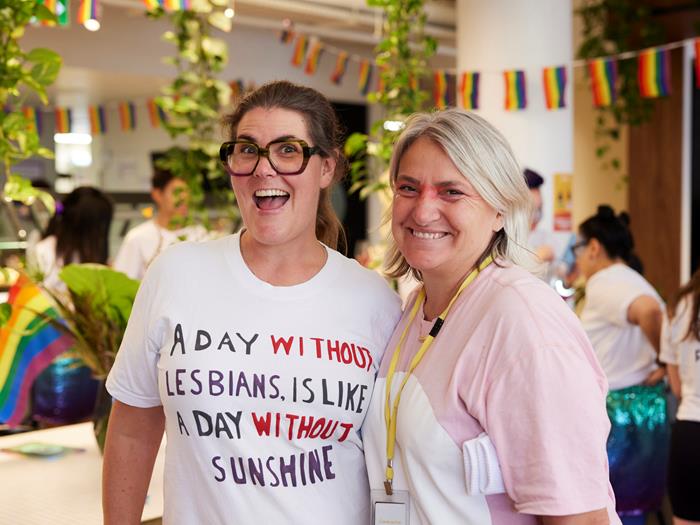 Pride @ Canva
A vibrant community that advocates for equality and champions a world where everyone can truly be themselves.
Pride at Canva is the pursuit of inclusivity for LGBTQIA+ Canvanauts, customers, and the broader community through education, networking opportunities, and allyship programs.
"To me, a celebration of diversity means honouring everything that makes you, you. It's committing to do the consistent and never-ending work needed to make all spaces we share feel like a space that our true selves can call home." - Pat Garvida, they/them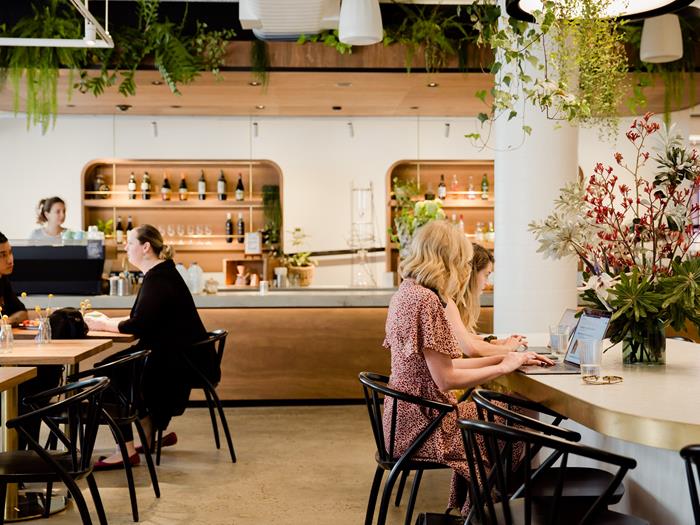 Additional support
We recognise that from time to time Canvanauts may need some extra support. We're always learning and, with input from our team, we offer access to:
Access to up to 8 weeks of paid Gender Affirmation leave to support social medical and legal affirmation.
To support employees who may experience family or domestic violence, Canva gives 10 days paid leave and a one-off allowance.
In the unfortunate event of stillbirth or neonatal death, Canva offers full paid parental leave to support during this difficult time. 
Now I'm proud to say, hey Ramadan is coming.

The chefs make sure that I have food left on the side for me to eat on my way back home. My team and coach make sure that I have the support that I need if I need anything. And honestly, I'm super grateful to be working at Canva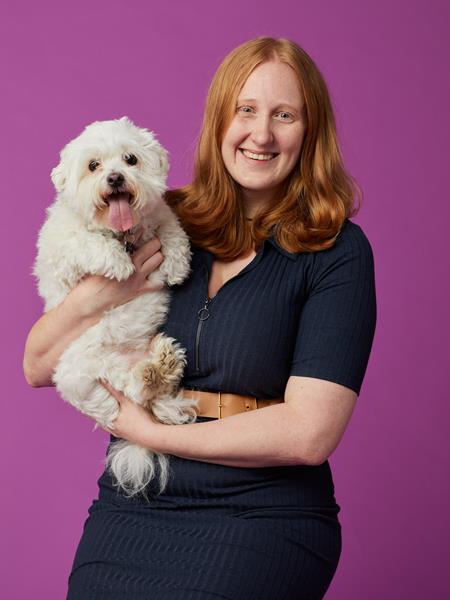 I'm given a safe space where I'm able to share experiences with the people who just get it.

The Canva Women in Engineering community is filled with supportive and talented femme engineers, always keen to celebrate each other's wins, share ideas and support each other. Every time we meet I'm inspired by talented women I get to work with.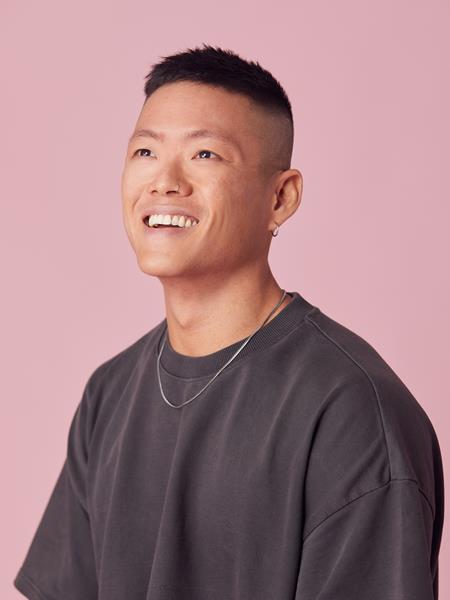 I have the freedom to show up as my authentic self.

Canva makes it very clear that we are seen, supported and celebrated, and that means I get to focus on what I enjoy doing most – being creative!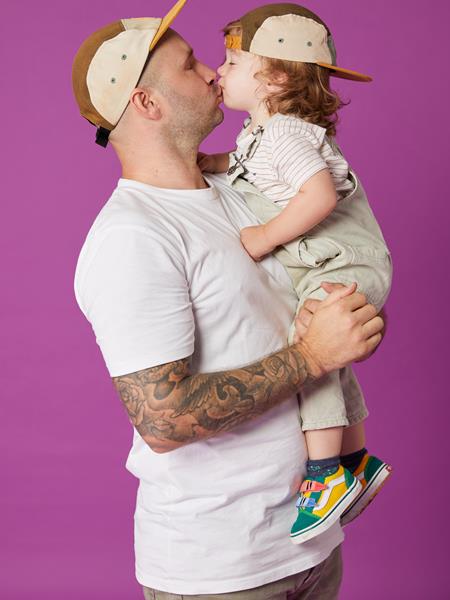 Canva have always been great when it comes to flexible working hours.

It's never a problem if I have needed to start late or take time to look after a toddler full of daycare lurgies.